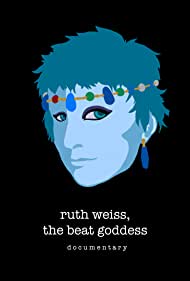 Ruth Weiss: the Beat Goddess (Documentary) 2019 - Melody C. Miller
In a life that has spanned 92 creative years, ruth weiss is one of the most influential writers of the Beat Generation. Born to a Jewish family during the rise of Nazism, as a 10-year-old refugee, she escaped to the United States. ruth became a Jazz troubadour exemplifying the zeitgeist of Chicago, New Orleans, and San Francisco. In the 1950s, she opened up and organized the first poetry readings in North Beach cafes and bars, giving a platform to many poets. The film further highlights ruth weiss' electrifying and intimate poetry with breathtaking images of exquisite modern dance, art, animation, and music to embody her oeuvre. This film documents not only weiss' gift to humanity but archives significant historical moments in our world's social and literary movements. As a contemporary of Lawrence Ferlinghetti and Jack Kerouac, she innovated poetry to jazz. Legend Herb Caen dubbed ruth weiss as "The Goddess of the Beat Generation" because of her contribution to the culture of North Beach and the Bay Area poetry scene.
Film Site
IMDB Page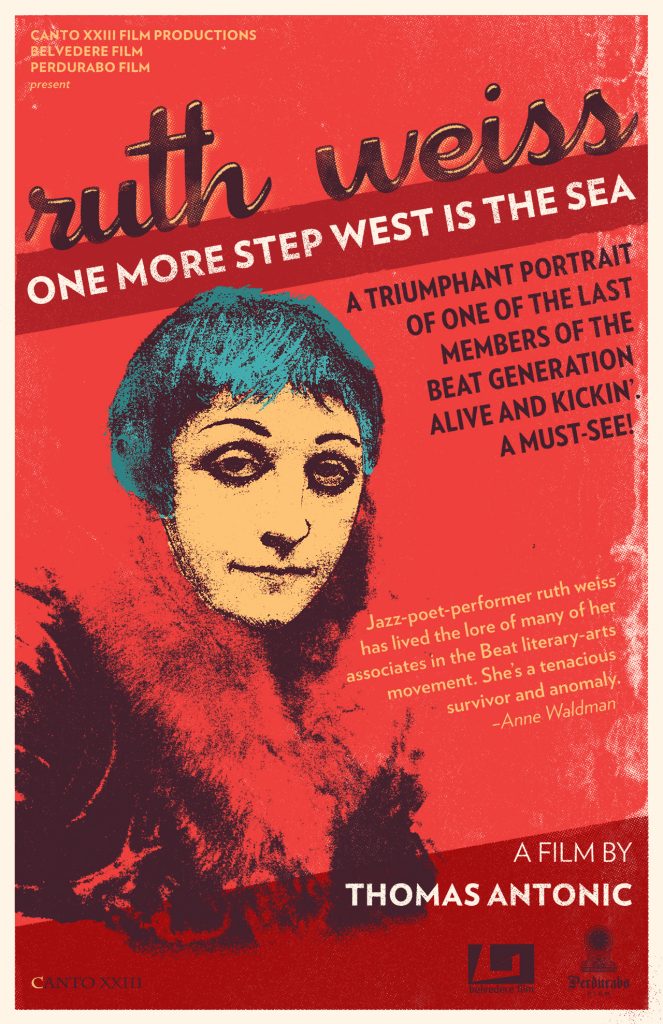 One More Step West is the Sea: Ruth Weiss (Documentary) 2021 - Thomas Antonic
From Berlin and Vienna in the 1930s; from New York to Chicago, New Orleans, Los Angeles and San Francisco in the 1950s '60s and '70s; one of the great women Beat poets, ruth weiss, has written, performed, painted, and filmed the fact that for her, 'one more step west is the sea...' Thomas Antonic traces her pioneering art and her world without boundaries. In her 90s, her life is a grand collage that transcends the Beat. She is the cosmic refugee among the ecstatic memories of counter-culture.
Film Site
IMDB Page