Rent Romus began his journey as a music producer working with the North Area Youth Jazz Ensemble (NAYJE) in San Jose Caliornia in 1984. in 1991 he launched Edgetone Records, and was the the Executive Director of Jazz in Flight from 1996-1997 a non-profit jazz presenting organization based in Oakland. He is currently the Executive Director for Outsound Presents which he founded in 1999 which produces over eighty concerts a year including a week long festival in July.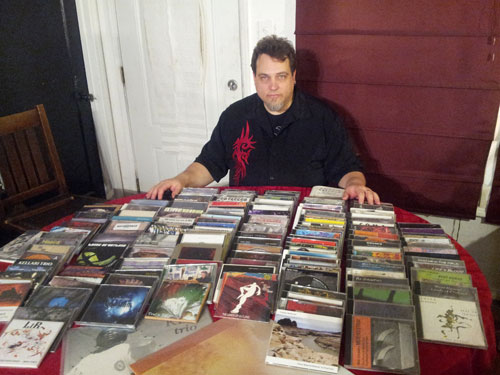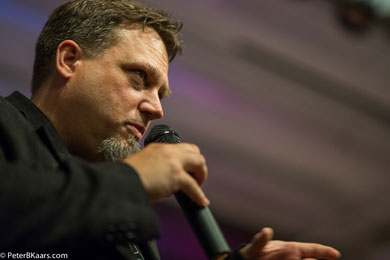 Originally a vanity label to support his recordings, Edgetone Records began releasing music by artists in 2001 primarily from the San Francisco Bay Area supporting the jazz, avant-garde and experimental music communities crossing the genre boundaries specifically for D.I.Y. (do it yourself) muscians looking for a ground base and community label identity. Edgetone celebrated twenty five years in 2016 and currently has over 200 releases in the catalog.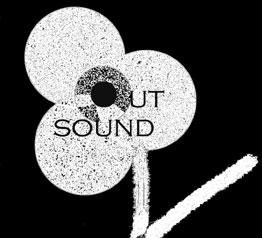 In 1999 Romus created the SIMM Series which was originally held at 848 Divisadero in San Francisco on the first Sunday of every month as a showcase for his group the Lords of Outland as well as featuring different group from the community on each concert. In 2008 with the support of like minded musicians he founded Outsound Presents a non-profit artist based organization where he serves as the Executive Director expanding the SIMM Music Series which is now held at the Musician's Union Hall to two shows per month with co-curator bassist Bill Noertker.
In addition to the SIMM Music Series he also curates the Wednesday night bi-monthly Luggage Store Gallery New Music Series in San Francisco showcasing a cross section of experimentation in all genres and musical explorations.
In addition, Romus' work as a co-founder and Director of Promotion for the SFAlt Festival from 2002-04 lead to him create and organize the annual Outsound New Music Summit, a national experimental music festival held in the greater San Francisco Bay Area. The festival is now presented under the Outsound Presents banner which continues to present both regional and international performances.